Product Candidate
Inbio JointFlex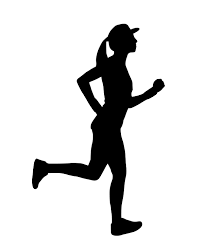 Inbio JointFlex is a premium dietary supplement carefully formulated to provide comprehensive support for joint health and alleviate discomfort naturally. Each capsule of the product contains 500 mg glucosamine sulfate, 500 mg chondroitin sulfate, 250 mg turmeric/curcumin, 500 mg omega-3 fatty acids (providing 150 mg EPA and 100 mg DHA), and 22 mg hyaluronic acid.
Scientific evidence supports using the key ingredients of Inbio JointFlex in joint health. Their collective anti-inflammatory, antioxidant, and joint-supportive properties demonstrate their potential as effective natural approaches to enhance joint wellness and alleviate joint-related discomfort. Glucosamine sulfate and chondroitin sulfate, two essential components of joint cartilage, are pivotal in supporting joint integrity and flexibility. Research suggests that supplementation with these compounds may reduce joint pain and improve joint function, particularly in individuals with osteoarthritis. Turmeric, a well-known spice containing curcumin, exhibits potent anti-inflammatory and antioxidant properties. Studies indicate that curcumin may help alleviate joint discomfort by modulating inflammatory pathways and reducing oxidative stress, thus making it a promising natural remedy for joint-related conditions. Omega-3 fatty acids, specifically EPA and DHA, are vital components of cell membranes in the body, including joint tissues. Clinical evidence suggests that adequate intake of omega-3 fatty acids may reduce inflammation, joint stiffness, and pain, supporting overall joint health. Hyaluronic acid, naturally present in joint synovial fluid, plays a critical role in lubricating and cushioning joints. Supplementation with hyaluronic acid may help maintain joint function, reduce pain, and improve mobility, particularly in individuals with osteoarthritis.
Inbio JointFlex is indicated for individuals seeking a natural and comprehensive approach to joint health. It is especially beneficial for those experiencing joint-related issues, such as osteoarthritis, rheumatoid arthritis, or joint stiffness. The recommended dosage for Inbio JointFlex is two capsules daily, preferably with a meal or as directed by a healthcare professional. It is essential to follow the instructions and not exceed the recommended dosage.
As with any supplement, there is a possibility of side effects. While the ingredients in Inbio JointFlex are generally well-tolerated, some individuals may experience mild digestive discomfort or allergic reactions. Additionally, certain ingredients may interact with pharmaceuticals, such as glucosamine sulfate and chondroitin sulfate.
Combined use
Combining Inbio Inbio JointFlex and JointEase offers a powerful and comprehensive approach. By following the recommended dosages for each product, individuals can experience enhanced joint support and overall joint health benefits.