Product Candidate
Inbio JointEase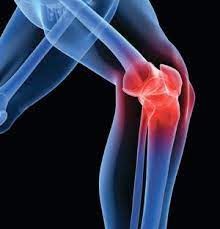 Inbio JointEase is a dietary supplement formulated to provide comprehensive support for joint health and alleviate discomfort naturally. This product combines carefully selected natural ingredients, known for their joint-supportive properties, to promote joint wellness and enhance overall joint function.
Each capsule of Inbio JointEase contains 500 mg collagen peptides, 50 mg Boswellia Serrata extract (standardized to contain 65% boswellic acids), 40 mg Devil's Claw extract (standardized to contain 5% harpagosides), 25 mg ginger root extract (standardized to contain 5% gingerols), 10 mg Bromelain (from pineapple stem), and 15 mg Willow Bark extract (standardized to contain 15% salicin).
Collagen peptides are a vital structural protein abundant in joint connective tissues, supporting joint integrity and flexibility. Studies suggest collagen supplementation may reduce joint pain and improve joint function in individuals with osteoarthritis. Derived from the Boswellia tree, Boswellia Serrata extract contains potent anti-inflammatory compounds known as boswellic acids. Studies indicate its potential to inhibit inflammation and alleviate joint discomfort, making it a promising natural remedy for joint-related conditions. Devil's Claw extract is a traditional herbal medicine with anti-inflammatory and analgesic properties, contributing to its potential role in reducing joint pain and improving mobility. Widely recognized for its anti-inflammatory effects, Ginger root extract has shown promising results in reducing joint pain and improving joint function in individuals with osteoarthritis. Bromelain, a proteolytic enzyme derived from pineapples, exhibits anti-inflammatory properties and may help alleviate joint swelling and discomfort. Containing salicin, a natural compound with analgesic and anti-inflammatory properties, Willow Bark extract may relieve pain and improve joint function in arthritis patients.
Inbio JointEase is indicated for individuals seeking comprehensive support for joint health and relief from joint discomfort. This product is especially beneficial for those experiencing joint-related issues, such as osteoarthritis, rheumatoid arthritis, or joint stiffness. Take one capsule of Inbio JointEase daily, preferably with a meal or as directed by a healthcare professional. Follow the instructions provided and do not exceed the recommended dosage.
As with any supplement, there is a possibility of side effects. While the ingredients in Inbio JointEase are generally well-tolerated, some individuals may experience mild digestive discomfort or allergic reactions. Additionally, certain ingredients may interact with pharmaceuticals, such as Boswellia Serrata Extract, Ginger Root Extract, Willow Bark Extract, and Bromelain.
Combined use
Combining Inbio JointEase and Inbio JointFlex offers a powerful and comprehensive approach. By following the recommended dosages for each product, individuals can experience enhanced joint support and overall joint health benefits.