Product Candidate
Podaflex Capsules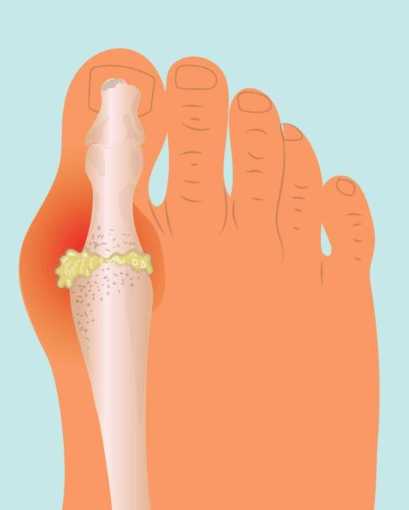 Podagra, often called foot gout, is a type of inflammatory arthritis triggered by the accumulation of uric acid crystals within the joints, most notably affecting the metatarsophalangeal joint (the big toe). This condition can result in severe pain, swelling, and discomfort, significantly impeding mobility and overall quality of life. Effective management and relief of podagra are vital for promoting joint health and mitigating its related symptoms.
Podaflex Capsules are a dietary supplement tailored to alleviate discomfort associated with podagra. Consisting of a combination of natural ingredients known to have anti-inflammatory and analgesic properties, this supplement aims to relieve joint pain, promote joint structural integrity, and support overall well-being. Each Podaflex Capsule contains 300 mg of Curcuma longa (turmeric), 200 mg of Boswellia serrata (Boswellia), 150 mg of Zingiber officinale (ginger), 100 mg of Salix alba bark (white willow), 10 mg of Piper nigrum (black pepper; standardized to 95% piperine).
Central to the supplement formulation is curcumin, a compound derived from Curcuma longa. Scientific evidence supports that curcumin has anti-inflammatory and antioxidant properties. It regulates pivotal signaling pathways that mitigate discomfort and improve overall joint health. Curcumin plays a role in managing pain associated with the metatarsophalangeal joint (the big toe) by attenuating key enzymes involved in inflammatory processes. Boswellia serrata is rich in boswellic acid, which exhibits anti-inflammatory and inhibits pro-inflammatory enzymes and may foster cartilage metabolism, fortifying joint structural integrity. Through modulation of inflammatory pathways, Boswellia serrata may enhance joint comfort. Zingiber officinale, the progenitor of gingerols, has anti-inflammatory and analgesic effects. Gingerols' interaction with inflammatory mediators gives ginger a potential effect against discomfort.
Moreover, ginger's antioxidative effect may improve joint well-being. Salix alba bark contains salicin, which has anti-inflammatory and analgesic effects. It may modulate prostaglandin synthesis, which may have a role in managing podagra-associated discomfort. The standardized 95% piperine content in black pepper improves the bioavailability of the ingredients in Podaflex Capsules. Piperine's inhibiting effect on drug metabolism enzymes plays a role in absorbing other constituents, potentially improving their therapeutic effects. Curcumin's anti-inflammatory and antioxidant effects, combined with the anti-inflammatory effects of Boswellia acids and gingerols, underscore the potential of Podaflex Capsules in alleviating joint discomfort. The presence of salicin from white willow bark, in synergy with piperine's bioavailability-enhancing properties, aims to address pain linked to foot gout.