Product Candidate
Inbio VisionCare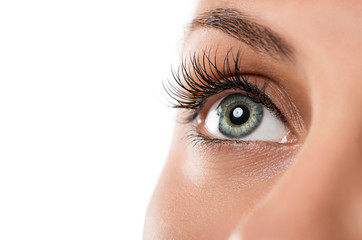 Inbio VisionCare is a superior natural dietary supplement specially formulated to support tired and dry eyes, particularly for individuals who spend extended periods looking at digital screens. The formulation is a complex blend of 18 active ingredients, including herbals, vitamins, and trace elements.
Each capsule of Inbio VisionCare contains 200 mg blueberry (Vaccinium myrtillus) fruit extract, 30 mg Ginkgo Biloba leaf extract, 15 mg lutein, 3 mg zeaxanthin, 1000 μg vitamin A (retinol), 80 mg ascorbic acid (vitamin C), 12 mg vitamin E (alpha-tocopherol), 1.1 mg vitamin B1, 1.4 mg vitamin B2, 1.4 mg vitamin B6, 2.5 μg vitamin B12, 16 mg niacin, 6 mg pantothenic acid, 250 μg folic acid, 50 μg biotin, 7.5 mg zinc, 1000 μg copper, and 55 μg selenium.
A key ingredient in Inbio VisionCare is Ginkgo Biloba, which promotes healthy blood circulation to the eyes, contributing to their overall well-being. By improving blood flow, this ingredient may help reduce discomfort associated with tired eyes and enhance visual clarity. Another important component is blueberry extract, which is rich in antioxidants. This extract supports optical clarity by protecting the eyes from oxidative stress. The antioxidants in blueberry extract may contribute to better vision, especially in challenging visual environments. Vitamin A, present in the supplement, is essential for maintaining normal vision, particularly in low-light conditions. It helps preserve the retina's health.
The supplement also includes lutein and zeaxanthin, carotenoids that are naturally found in the retina. These compounds act as natural filters, safeguarding the eyes from harmful high-energy light waves, such as blue light emitted by digital screens. By shielding the eyes from potential damage, lutein and zeaxanthin support long-term eye health.
Inbio VisionCare is enriched with Vitamins C and E, both potent antioxidants. These vitamins play a vital role in neutralizing free radicals and protecting the delicate structures of the eyes from oxidative damage. Their combined action helps maintain healthy eye tissues and supports overall eye function.
The B-complex vitamins, including B1, B2, B6, B12, niacin, and pantothenic acid, are essential for energy metabolism and nerve function. These vitamins contribute to the overall well-being of the nervous system, including the intricate network of nerves in the eyes.
The supplement also contains zinc, copper, and selenium, essential trace elements that play a crucial role in various enzymatic processes in the body and contribute to maintaining normal vision and provide additional antioxidant protection for the eyes.
Inbio VisionCare offers a comprehensive approach to supporting eye health by combining the benefits of these carefully selected ingredients. Whether spending significant time in front of screens or experiencing eye strain, Inbio VisionCare may be a valuable addition to the daily routine. As with any dietary supplement, following the recommended dosage and maintaining a healthy lifestyle is important for the best results.
Store the supplement at a temperature not exceeding 25°C. Inbio VisionCare is intended for dietary supplementation and should not replace a balanced diet or healthy lifestyle. This product is not intended to diagnose, treat, cure, or prevent any disease.
For optimal eye health and overall well-being, it's essential to have regular eye check-ups and follow eye care professionals' recommendations. Inbio VisionCare supports eye health, providing important nutrients to help keep eyes vibrant and the vision clear.