Product Candidate
Eden Vital DKT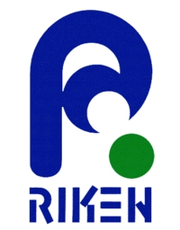 Eden Vital DKT, developed by Björklund Pharma, builds on traditional Japanese medicine. DKT (Daikenchuto) is a Kampo herbal medicine with promising effects in addressing colitis. Research conducted at the RIKEN Center for Integrative Medical Sciences in Japan has shed light on the therapeutic potential of DKT in mitigating colitis (1).
The Japanese research team demonstrated that DKT, a formulation comprising zanthoxylum fruit, processed dried ginger, ginseng, and malt sugar, effectively reduced the severity of colitis in laboratory mice. The beneficial effects of DKT were attributed to its ability to prevent the loss of crucial gut bacteria and enhance the levels of immune cells within the colon that combat inflammation (1).
The prevalence of colitis has been steadily increasing, particularly in Europe and North America, making it a significant global health concern. While various treatments exist, their effectiveness remains limited, prompting researchers to explore alternative approaches, including traditional herbal medicines.
DKT is a prominent Kampo herbal medicine in Japan and other Asian countries. Previous research indicated the potential benefits of DKT for treating colitis, but a comprehensive understanding of its molecular effects was lacking. To address this gap, the Japanese research team conducted a detailed examination of DKT's effects on a mouse model of colitis (1).
The study revealed promising results, with mice treated with DKT maintaining normal body weights and exhibiting lower clinical scores for colitis. Further analysis demonstrated reduced damage to the cells lining the colon, confirming the protective effect of DKT against colitis. Moreover, the researchers explored the impact of DKT on the gut microbiome and the expression levels of anti-inflammatory immune cells (1).
Colitis is associated with an imbalance in gut microbiota, including a depletion of lactic acid bacteria, particularly from the genus Lactobacillus, and a shortage of propionate, a short-chain fatty acid. The administration of DKT to the mouse model restored these depleted microbial populations, particularly Lactobacillus, and normalized propionate levels, indicating a potential rebalancing effect on the gut microbiome and alleviation of colitis-related inflammation (1).
The study also highlighted the role of innate intestinal immune cells, specifically type 3 innate lymphoid cells (ILC3s), in protecting against colitis. The levels of ILC3s were lower in untreated colitic mice than in DKT-treated colonic mice. Additionally, mice lacking ILC3s experienced more severe symptoms. They did not benefit from DKT treatment, emphasizing the critical role of ILC3s in colitis protection and the interaction between DKT and these immune cells. Interestingly, the analysis revealed the presence of GPR43 receptors for propionate on these important immune cells, further elucidating the intricate interplay between DKT, propionate, and immune modulation (1).
The findings from the research conducted by the Japanese team highlight the potential of Eden Vital DKT as a therapeutic option for colitis management. By incorporating the synergistic benefits of ginger, pepper, ginseng, and maltose, Eden Vital DKT aims to optimize its therapeutic efficacy and contribute to improved gastrointestinal health.
As with any herbal product, individuals with known allergies or hypersensitivity to any of the product's ingredients should avoid using Eden Vital DKT.
References
1. Shi Z, Takeuchi T, Nakanishi Y, Kato T, Beck K, Nagata R, Tomoko Kageyama T, Ito A, Ohno H, Satoh-Takayama N. Front Immunol 2022; 13: 903459. doi: 10.3389/fimmu.2022.903459.