Product Candidate
Thymosin Beta-4 in Cardiac Healing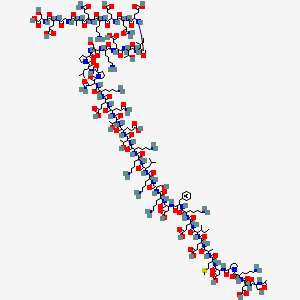 Thymosin Beta-4 (Tβ4) has emerged as a fascinating peptide with significant potential in cardiac healing and tissue regeneration. This naturally occurring, water-soluble regenerative peptide is found in various tissues and cell types, excluding red blood cells. One of its essential functions is its binding to actin, a protein crucial for cell movement and structure. Through this binding, Tβ4 is pivotal in promoting cell migration, including the mobilization, migration, and differentiation of stem/progenitor cells.
A critical aspect of Tβ4's action is its ability to facilitate the formation of new blood vessels, a process known as angiogenesis. Developing new blood vessels is essential for tissue regeneration, ensuring sufficient oxygen and nutrients to support healing. This property makes Tβ4 a promising candidate in cardiac healing, where restoring blood flow to damaged areas is crucial for recovery after heart-related injuries.
Furthermore, Tβ4 has been shown to reduce the number of myofibroblasts in wounds. Myofibroblasts play a role in wound healing, but an excessive presence of these cells can lead to excessive scar tissue and fibrosis. By regulating the number of myofibroblasts, Tβ4 helps minimize scar formation and promote a more efficient healing process.
A review conducted by Geir Bjørklund et al. in 2020 shed light on the promising role of Tβ4 in cardiac healing (1). This review highlighted the potential of Tβ4 as a therapeutic agent in cardiac conditions, where it could aid in repairing damaged heart tissue, improving heart function, and promoting overall cardiac recovery.
Beyond its implications in cardiac healing, researchers have also explored the use of Tβ4 in other medical areas. For instance, investigations are underway regarding its potential for treating dry eye syndrome, diabetes, and pressure ulcers, also known as pressure sores or bedsores. The versatility of Tβ4 in various regenerative processes opens up exciting possibilities for its application in different medical fields.
As research continues to unfold the therapeutic potential of Tβ4, Björklund Pharma AS is at the forefront of evaluating its viability for medical use. Their commitment to exploring the therapeutic and commercial possibilities of Tβ4 speaks to the excitement and promise surrounding this regenerative peptide.
In conclusion, Thymosin Beta-4 holds great promise as a potent regenerative peptide with implications in cardiac healing and various other medical conditions. Its ability to promote cell migration, support angiogenesis, and regulate myofibroblast levels makes it an exciting candidate for future medical interventions. As research progresses, Tβ4's therapeutic potential is expected to open new avenues in regenerative medicine and improve patient outcomes and quality of life.
References
Bjørklund G, Dadar M, Aaseth J, Chirumbolo S. Thymosin β4: a multi-faceted tissue repair stimulating protein in heart injury. Curr Med Chem 2020; 27: 6294-6305.